23 Tips For Building A Powerful Personal Brand On LinkedIn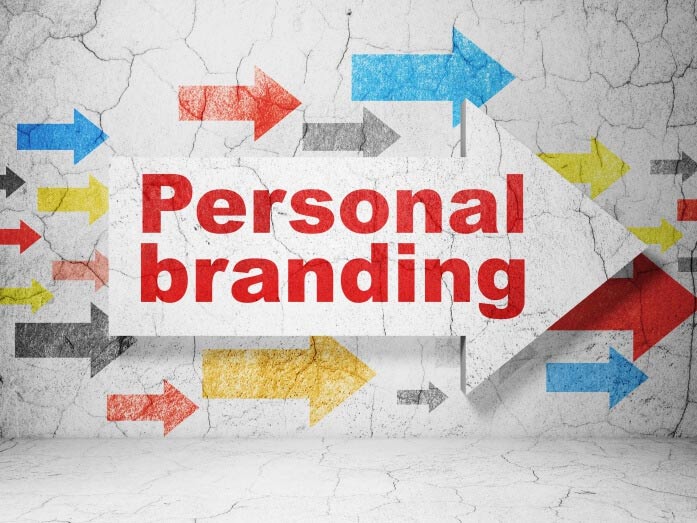 Getting the most out of LinkedIn can be a difficult endeavor. To help you succeed in building an informative and powerful profile, we have compiled a list of the 23 most important personal branding tips to use on this social networking website. Follow these helpful rules to stay relevant and create a lasting impression on LinkedIn.
1. Use Important Keywords In Your LinkedIn Profile
Pack your profile with the right kind of search terms so that your profile is more searchable. Also, your headline should be compelling and interesting. Don't get passed over as a potential business partner; stand out in the crowd with an attention-grabbing headline , such as "5 Ways I Can Double Your Sales Leads". Every human resources manager will take the time to read your profile if you can deliver on a riveting headline.
2. Complete Your Profile
One of the biggest mistakes professionals make on LinkedIn is not filling out every part of their profile. When completing it fully and correctly only takes a short amount of time and provides a wealth of personal information, why leave parts of your profile blank? Give the people who view your profile the whole picture and don't leave anything out.
3. Join the Right LinkedIn Groups
Become involved in any LinkedIn group that focuses on your job category. The more you read about your field, the more of an expert you will be on the subject matter. As information is constantly growing and evolving, you should be reading up to stay relevant in your workplace. These groups make it easy for you to be part of targeted discussions so you can participate and keep up-to-date with your field of work.
4. Join All Related Groups
With LinkedIn, real growth comes from branching out. Don't constrain your expertise or narrow your field too precisely. For example, if you have a sales position, join groups that relate not only to sales, but to public speaking and marketing, as well. By keeping up with a wider range of groups, you can expand your field of knowledge and open doors to other potential business opportunities.
5. Find New Contacts In Your Industry
Use LinkedIn as your professional social media resource and connect with the top professionals in your industry. Often, you can find these new connections by searching your contacts and looking for similar acquaintances. Reaching out with a question can help start a conversation about your field and be beneficial to both you and the potential new contact. Set a goal for yourself for a specific number of conversations per month with new contacts.
6. Let Your Distinctive Traits Shine Through
It is not just your accomplishments, but also your unique voice that makes you a one-of-a-kind asset. Make sure your LinkedIn profile is accurately portraying your personality to clients and potential business connections. If you are an energetic individual who is driven and ambitious, make sure your profile doesn't put people to sleep!
7. Showcase All Pertinent Work
Upload all your relevant portfolio pieces to your LinkedIn. If a website shows work you have done in the past that you are proud of, link to it. You can share examples of your work so hiring managers or potential clients get a better feel for your strengths.
8. Make LinkedIn Your New Address Book
Use LinkedIn to organize and manage all your professional contacts. The site now allows you add email and phone information to your connections. Another great feature is the ability to tag contacts based on job category.
9. Discover Business Leaders
If you are looking to learn more about a new field or are interested in learning which companies are leaders in their fields, LinkedIn provides expansive information to reference.
10. Reach Out Regularly
Stay fresh in people's minds by periodically reaching out to share current information or to simply say hi and see if their needs or goals have changed. Next time they are thinking about any demands that their company has, your name might be the freshest in their mind.
11. Keep Building Your Professional Network
Try to make a monthly goal with your LinkedIn by connecting to more colleagues or business associates. By continuing to grow your social network, you are preventing your online presence from becoming stale.
12. Write Recommendations For Coworkers or Colleagues
If you want people to endorse you and give you credit for your work, there is no easier way than writing recommendations for them. Giving credit to others can exponentially increase your chances of these endorsements being reciprocated. 
13. Don't Be Afraid To Ask For Recommendations
Did you recently help a client reach a goal or complete a project that you are particularly proud of? If your work is truly stellar, the client will show their appreciation by sharing their positive feedback.
14. Update Your Profile Image
Using an unprofessional image is an easy way to lose credibility with your LinkedIn. Make sure your headshot is professional and has a clean background. Either hire a photographer or get someone with basic photography skills to help you out. Having a professional image is an easy way to create a better LinkedIn profile.
15. Contribute To Related Blogs
You may not feel like you know everything about your field of work, but sometimes writing your own blog posts can give you more credibility and show you are eager to share your knowledge. By writing about what you know on LinkedIn blogs, you are speaking to a large audience and contributing to an open business conversation.
16. Don't Send Spam Messages
An important aspect of using LinkedIn is talking to a potential customer one-on-one. Once you begin sending spammy stock messages to people, you will lose all your credibility on LinkedIn. People have become attuned to this kind of online white noise and are now trained to tune out any spam content. Personalize your message and make sure you are asking relevant questions and providing information that is exclusive to their business demands.
17. Respond Promptly To All Questions and Messages
When someone reaches out to you on LinkedIn, it is important to respond quickly. If you answer questions in a timely manner, you are showing that you can handle business efficiently, which raises your credibility in the professional world.
18. Maintain A Professional Demeanor
LinkedIn is not Facebook or Twitter. Keep your tone and correspondence professional at all times. This is a business social network and your associates will judge how you portray yourself on LinkedIn.
19. Don't Ask For Reciprocal Endorsements
You may have endorsed all of their skills, but asking people to endorse you just because you endorsed them is a rooky mistake. If people think you are great at your job and have a lot to offer, they will endorse you back. Don't pester someone just because you went to the trouble of endorsing his or her skills.
20. Never Send Messages in Response to Views
Six words that scare off potential clients or hiring managers: "I see you viewed my profile…" Just because someone is looking at your profile does not mean that they found anything useful. The purpose of your profile is to show people what you have to offer. Either they are just browsing or they didn't see anything they liked on your profile, but either way, those six words aren't making things better.
21. Explain How YOU Can Help THEM
Don't get confused on the purpose of your profile. Most people on LinkedIn are not there to see what you have to say, but instead use the network to resolve business issues. Make sure the information you provide is focused on how your particular set of skills can solve these problems.
22. Create A Personal Call To Action
When your page receives visitors that are interested in learning more about how you can help them, there should be a direct and focused call to action. They should have clear steps laid out in how to reach you, including email addresses, phone numbers, and the best times to speak to you. In addition to any contact information, relevant websites or blogs should be linked in this section, too.
23. Invest in LinkedIn's Sales Navigator
This premium tool, not to be confused with LinkedIn's free offerings for salespeople, will take your game to the next level. The subscription-based Sales Navigator application allows you to leverage the LinkedIn connections of others who work for your company, dramatically broadening your personal networking landscape. It also generates tailored lead recommendations based on criteria you set, tracks current opportunities, gives you timely and accurate updates about your active prospects, and lets you create a professional, trusted brand with a premium profile. As if all that weren't enough, it syncs up with Salesforce.com. Pricing varies based on the size of the sales force, and may even have changed by the time you read this. The pricing plans we've seen all look quite reasonable, and make this social selling tool a must-have for most B2B sellers. For more information, read our guide to using the LinkedIn Sales Navigator.