5 Critical Insights to Lead Through Economic Uncertainty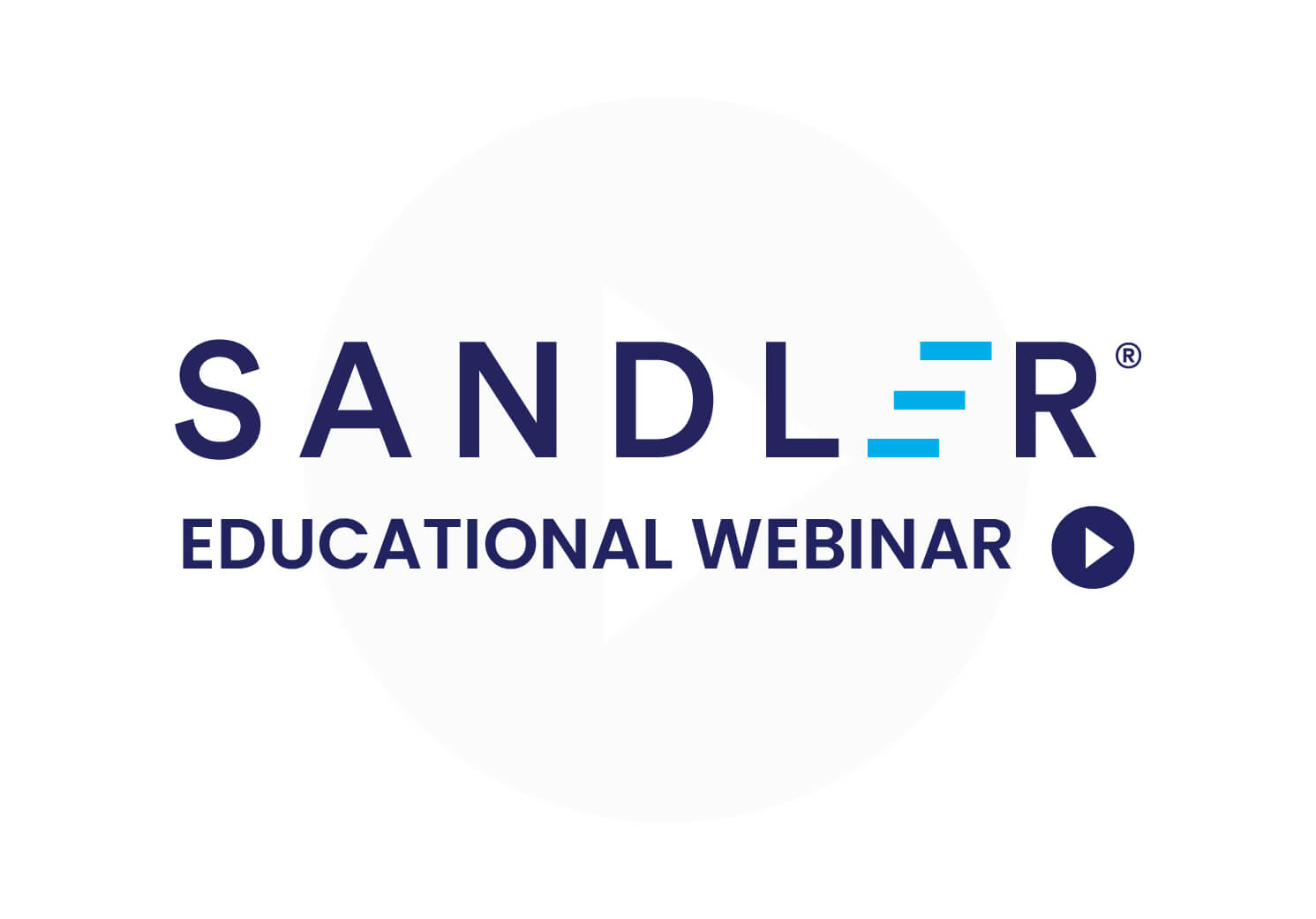 5 Critical Insights to Lead Through Economic Uncertainty
The elections are over, the 2023 economy landscape looks to be volatile at best, and we are bracing for the unpredictable challenges and changes that are on the way.
Whenever there is change of this magnitude, it's how your business and sales teams are positioned relative to change that dictates the ability to adapt, thrive, and grow.
Join Sandler President and CEO, David Mattson, and Vistage Chief Research Officer, Joe Galvin, as they overlay their unique insights on two pivotal research reports that uncover how other business and sales leaders at organizations of all sizes are preparing for 2023.
Economic Impact of a slowdown and its effect on a sales organization
Upskilling Talent to optimize sales activity
Recruiting and retaining talent in challenging times
Buyer Complexity and adaptations to the buyer's journey
Leadership Development as a critical investment
David Mattson
As the CEO and President of Sandler, Dave Mattson oversees the corporate direction and strategy for the company's global operations including sales, marketing, consulting, alliances, and support. His key areas of focus are sales leadership, strategy, and client satisfaction. He is a best-selling author, sales and management leader, keynote speaker, and leader for sales training seminars around the world.
Joe Galvin
As Chief Research Officer for Vistage, Joe Galvin is responsible for providing Vistage members with the most current, compelling, and actionable thought-leadership on the strategic issues, topics and decisions of small and midsized businesses. He has researched and presented to business leaders around the world on advanced concepts in customer management, world-class sales performance and CRM-SFA Technology.
Access the data, insights, and strategies that will help you lead and succeed in uncertain economic times.
---
WATCH THE REPLAY
We will email you instructions on how to access your content and other important information.