Escape the Traps of Growing Your Small Business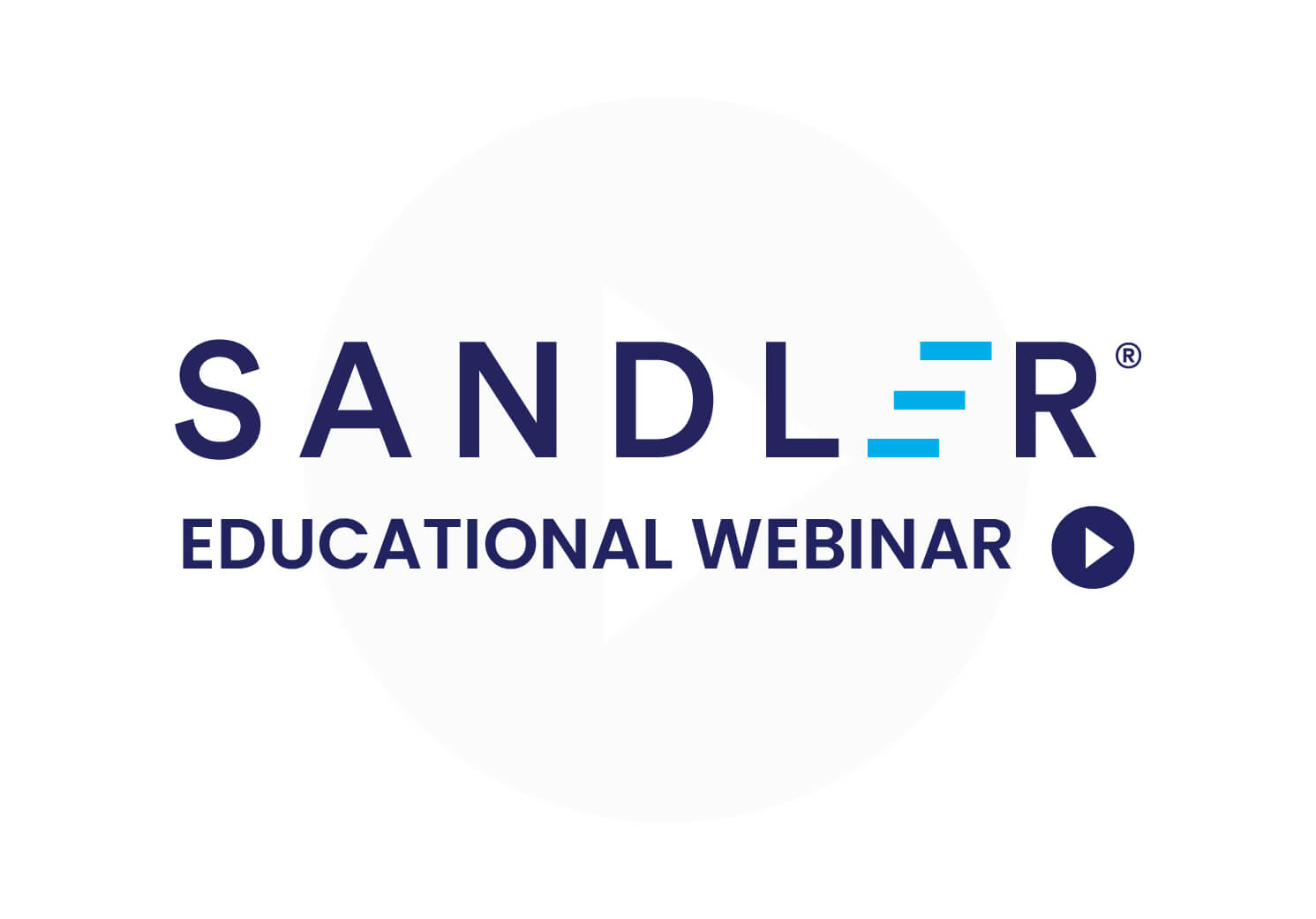 Escape the Traps
Growing in Small Business
Sign up for our webinar if you're an entrepreneur looking to manage your business and your team while making time for priorities that will accelerate growth.
Why small business owners fail
Behaviors, attitudes, and techniques needed for entrepreneurship
Common traps that prevent growth
How to establish your playbook for success
DURATION: ONE HOUR
Discuss the challenges and solutions of growing a small business with
like-minded individuals.
David Hiatt
David Hiatt is Director of Franchise Development and Leadership for Organizational Excellence at Sandler Systems, Inc. He is the author of From the Board Room to the Living Room: Communicate with Skill for Positive Outcomes. 
Susan Hance Sykes

As an award-winning business and sales strategist, author, coach, trainer, and speaker, Susan Sykes is sought after by successful business leaders who know they can win more. Prior to joining Sandler, Susan enjoyed a successful career in the technology industry as a nationally recognized salesperson, executive leader and business owner. Her selling experience ranges from small to large businesses in complex corporate and government markets. 
Mike Montague

Mike Montague shares his knowledge and expertise by way of social media and other avenues with quality content and resources designed for sales professionals and managers all over the globe. He is also an accomplished writer, contributing to the Sandler book, LinkedIn The Sandler Way, business magazines, and the Sandler Blog.
WATCH THE REPLAY
Complete the form below to register for access to the live event.