10 Ways You Can Use LinkedIn to Prospect More Effectively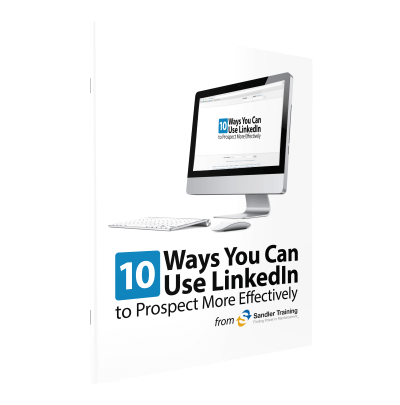 10 Ways You Can Use LinkedIn to Prospect More Effectively
PLAN
How to create tactical plans to further penetrate current accounts and reconnect with historical pipelines.
PREPARE
How to consolidate customer data that produces meaningful insights about how and when they will buy.
ACTION
How to align individuals and teams with their personal and professional goals to ensure you achieve positive results.
Maximize sales prospecting.
As one of the fastest growing professional networks, LinkedIn offers salespeople a vast, virtual, social space where they can open opportunities and broaden their prospecting reach in just minutes a day:
Connect and reconnect with current and past colleagues to drive inbound referrals.

Join discussion groups to learn more about what matters to your prospects.

Share successes to build credibility and trust with your growing network.
GET THE GUIDE
Feed your sales funnel with LinkedIn.
We will email you instructions on how to access your content and other important information.