Sandler Selling System Flywheel
Sandler Selling System is a seven-step system for successful selling. It's a low-pressure, consultative selling approach that puts you, the salesperson, in control of the discovery process.
Develop equal business stature and encourage open, honest communication.
Establish roles and ground rules to create a comfortable environment within which to do business.
Uncover the problems and their potential impact to identify reasons for doing business.
Discover if the prospect is willing and able to invest the time, money, and resources needed to fix the problem. 
Making Process – Discuss the who, when, what, where, why, and how of the prospect's desired buying process.
Propose your solution to the problem, within the budget, and consistent with the decision-making process.
Establish next steps, discuss future business, and prevent the loss of the sale to the competition or buyer's remorse.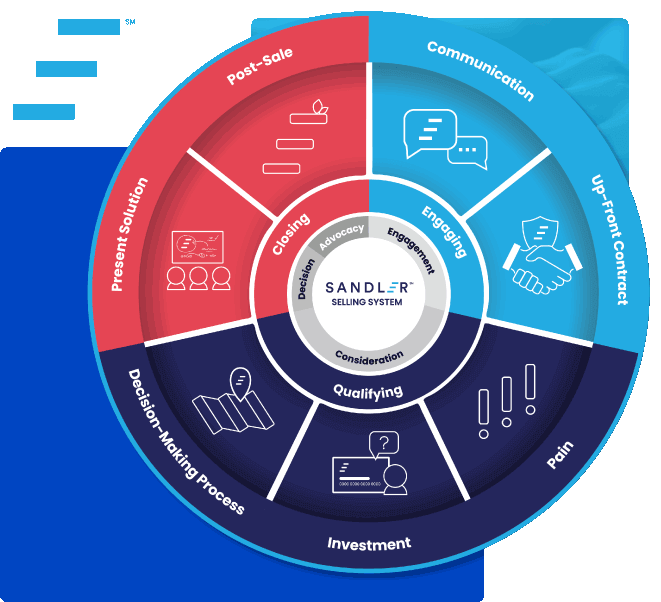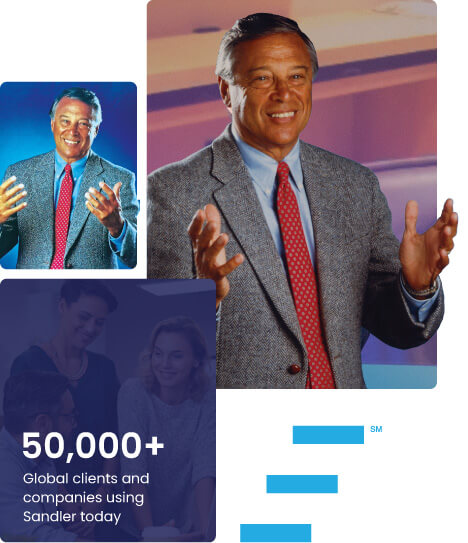 Break the Traditional Stereotype
The Next Evolution of Sales
David Sandler teamed up with a clinical psychologist and designed an approach to sales that would break the traditional stereotypes of salespeople.
It would focus on mutual respect, clarity, and qualifying decisions.
And finally, it would take the pressure off the salesperson and the prospect, so that both parties can enjoy the process.
While other sales training teaches you how to get better at playing the sales game, the Sandler Selling System is designed to prevent the games from ever being played.
Why Salespeople Fail... and what you can do about it.
Salespeople and their managers learn how to see sales as a system that can be mastered to take control of each call and their career.
Videos

Articles

Events

Podcasts

White Papers