Best-In-Class Selling Tradition Meets Sales Transformation
Other training companies tell you what to do. The Sandler selling system equips your salespeople with how to do it. Position your sellers as powerful communicators who understand their customers. At Sandler, we lead with:
A psychology-based sales methodology supported by behavioral science.

Data-driven tools and dashboards that tie training programs with sales performance.

50+ years of tried and proven sales training techniques that elevate customer conversations.
PROVEN SUCCESS & CUSTOMER SATISFACTION
hours of training around the globe each year.
more salespeople hit their quotas than those without.
salespeople said their sales strategy improved.
of clients polled would recommend Sandler.
OUR CLIENTS' ACHIEVEMENTS
Sandler selling methodology helps HubSpot increase sales productivity by 15%.
Sandler selling system improves the sales conversion rate of TDIndustries to 50% in less than 3 years.
Sandler empowers Gong to lead with influence in customer conversations using a best-in-class buying methodology.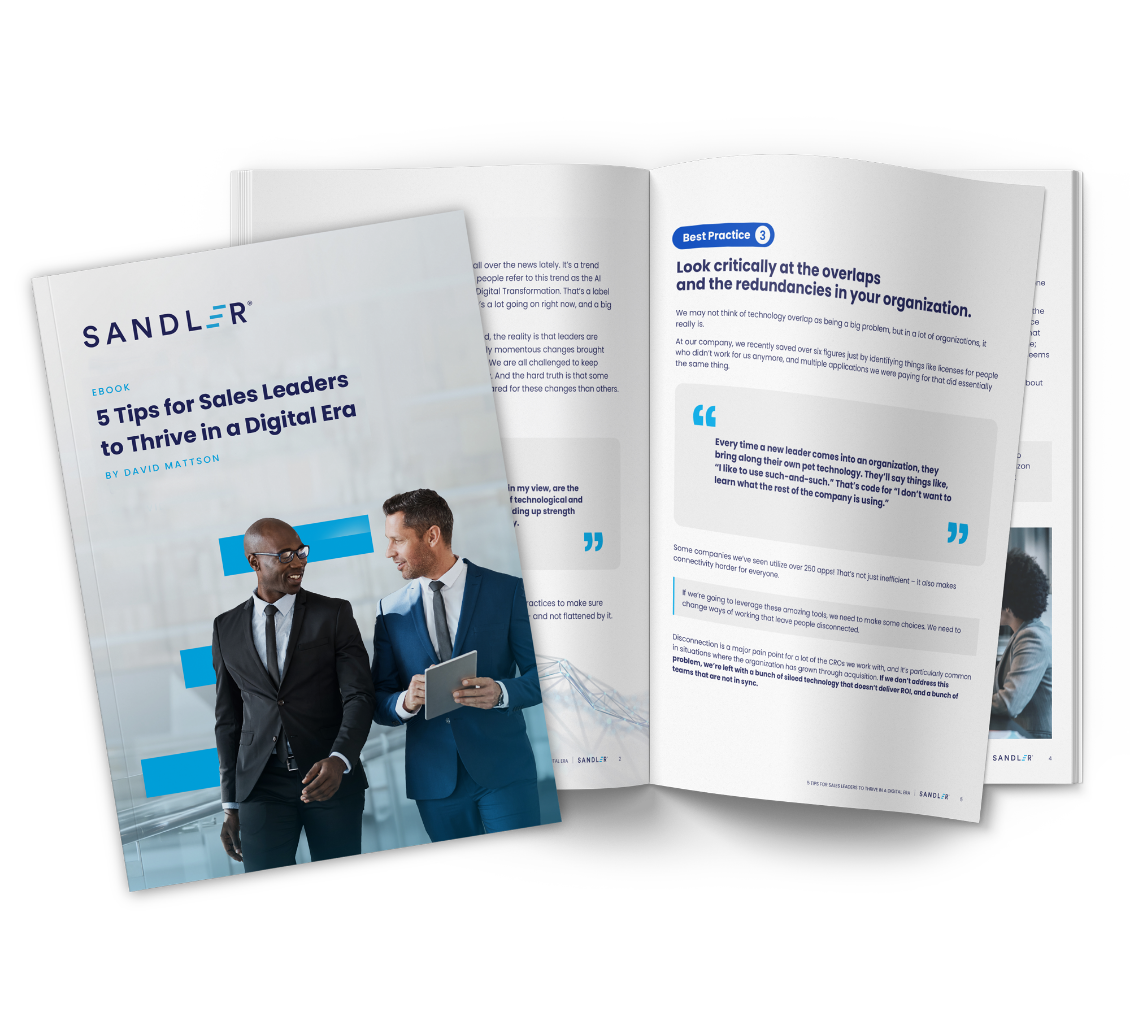 5 Tips for Sales Leaders to Thrive in a Digital Era
e-Book
Organizations today are under constant pressure to step into accelerated sales transformation. Don't get left behind. Learn, adapt and evolve with these best practices to stay ahead of competition.