Sandler helps sales and leadership master the craft of selling by offering:
01
Thought-Provoking Collaborative Sessions
We blend ideas, best practices and insights to elevate our results and relationships.
02
Self-Guided Materials Honed over Decades of Experience
Our methods provoke new ways of thinking and inspire continual growth
03
Tools to Develop skills that Build on Individual Strengths
We are dedicated to elevating performance to new levels and changing lives for the better
Sales Training and Best Practices
Over 50 years of evolved sales methodology, connecting 50,000 sales professionals, 230+ locations in 30 countries 
Our highly innovative programs created by Sandler professionals have been tested and proven effective for over 50 years and are still applicable today.
We offer many different modes and mediums of learning to support all types of learners and competencies, including hybrid, virtual, and in-person.
We offer experienced and successful salespeople and leaders with real-world experience. You can trust our experience as practical and proven, not academic and theory.
We can customize our programs to address your company's unique goals and challenges. We also continually update our programs based on the best practices collected from our 400+ Sandler trainers and thousands of clients around the world.
Our unique approach emphasizes reinforcement training that helps accelerate your learning path with ongoing training workshops, individual coaching sessions, and interactive online tools.
With over 230+ training centers in major U.S. cities and more than 30 countries plus materials translated into 20 languages, we're uniquely positioned to support our clients on a global scale.
Meet The Leadership Team
Since the founding of our organization, we empower sales professionals and leaders each year to master the craft of selling
Our Founder's Philosophy
At Sandler, we pride ourselves in practicing what we preach and living the core values defined by our founder, David Sandler, which have led to 50+ years of success for us and our worldwide list of clients. 
Attitudes, Behaviors, Techniques
Our Underlying Belief System
The Sandler learning experience is a belief system, not a one-time event. Learners embrace a changed mindset and continue to implement, refine, and enforce these beliefs as part of an ongoing post-learning path. 
Interested in discovering more about Sandler's Philosophy including the Sandler Methodology and Sandler Selling System?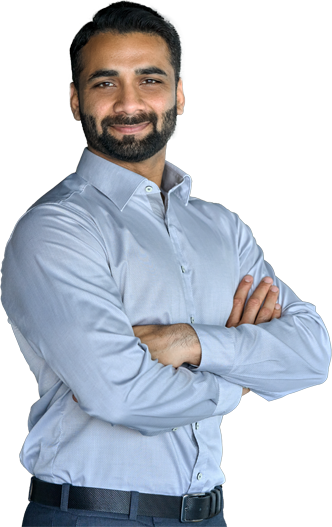 Want to join a winning team in a leading global sales company ?
We need highly qualified people who are passionate about what they do.
Our Achievements
hours of training around the globe each year
more salespeople hit quotas than those without Sandler
salespeople said their sales strategy improved
of clients polled would recommend Sandler
Sales Leaders Through Strategic Partnerships
We partner with global leaders in multiple industries to bring you the sales enablement tools, technology, and support you need to succeed.
HubSpot is a marketing, sales, and customer service platform that helps companies grow better.
Highspot is the sales enablement platform that reps love. It empowers companies to elevate customer conversations that drive strategic growth.
The patented Gong Revenue Intelligence Platform captures and understands every customer interaction then delivers insights at scale.
Cornerstone OnDemand helps organizations and individuals around the globe navigate the new world of work and realize their potential at work.
Gainsight offers a powerful set of solutions focused on customer success, product experience, revenue optimization, customer experience, and customer data.
Extended DISC offers internationally validated assessments that can be tailored to clients' unique needs and preferences.
Harver makes people decisions more scalable, predictable, and personal with an end-to-end talent decision platform.
Thousands of professionals rely on Crystal every day to coach them through their most important conversations and working relationships.
Vidyard is the video platform for marketing and sales video hosting, enablement and analytics that help you close more deals.
Zooming connects sellers with their most valuable buyers — all in one operating system.
MindTickle provides a comprehensive, data-driven solution for sales readiness and enablement that fuels revenue growth and brand affinity.
Vistage is the world's largest and most comprehensive executive coaching organization for small and midsize businesses with $1M – $1B in revenue.
Cornerstone OnDemand helps organizations and individuals around the globe navigate the new world of work and realize their potential at work.
Frequently Asked Questions about Sandler
The Sandler Selling System is seven-step system for successful selling. It's a low-pressure, consultative selling approach that puts you, the salesperson, in control of the discovery process.
Our unique reinforcement training empowers professionals to change Behaviors, develop new Attitudes, and improve Techniques. It requires patience, determination, and support which we provide for our clients to ensure consistent lasting success.
Sandler is the world leader in serving every size organization and industry from Fortune 500 companies to scaling companies to individual sales professionals.
Yes, you can register for any one of our open enrollment sessions or crash a class at any one of our local training organizations. We also have self-guided online course
The Sandler Summit is the premier sales training event in the industry, held annually in March in Orlando Florida. Reserve your seat for next year
Videos

Articles

Events

Podcasts

White Papers