Diagnosing Unrecognized Pain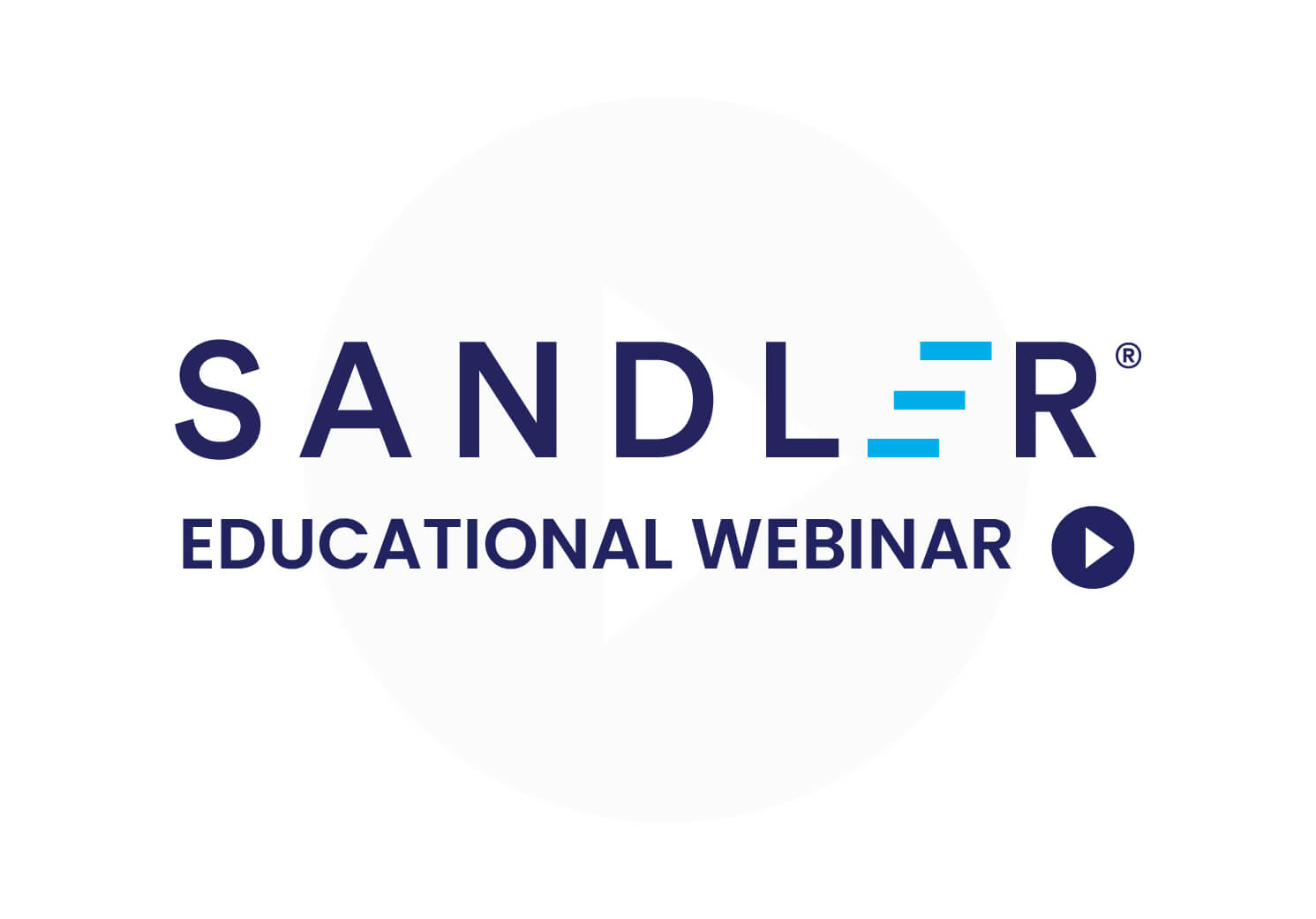 Diagnosing Unrecognized Pain
Develop a plan to uncover and diagnose unrecognized pain and be on your way to providing solutions.
Join our prospecting experts Jody Williamson and Mike Montague as they take you through the following sequence of topics:
Why pain is the strongest motivator and a crucial predictor of future behavior.
How to discover and diagnose unrecognized pain efficiently and effectively.
The importance of pre-call planning when diagnosing unrecognized pain.
Mike Montague
As Global Head of Content Mike Montague shares his knowledge and expertise by way of social media and other avenues with quality content and resources designed for sales professionals and managers all over the globe. He is also an accomplished writer, contributing to the Sandler book, LinkedIn The Sandler Way, business magazines, and the Sandler Blog. 
Jody Williamson
Jody Williamson is a Certified Sandler® trainer located in Chicago and Northbrook, Illinois, and brings over 25 years of real world sales, management and training experience to his clients. Jody and his team are dedicated to working with business owners, principals, sales managers, salespeople and non selling professionals to give them the behaviors, attitudes and techniques to reach their full potential in sales.
Included!
Attendees will receive a free chapter download of Jody's book, The Contrarian Salesperson.
WATCH THE REPLAY
We will email you instructions on how to access your content and other important information.