How to Keep Top Performers During the Great Resignation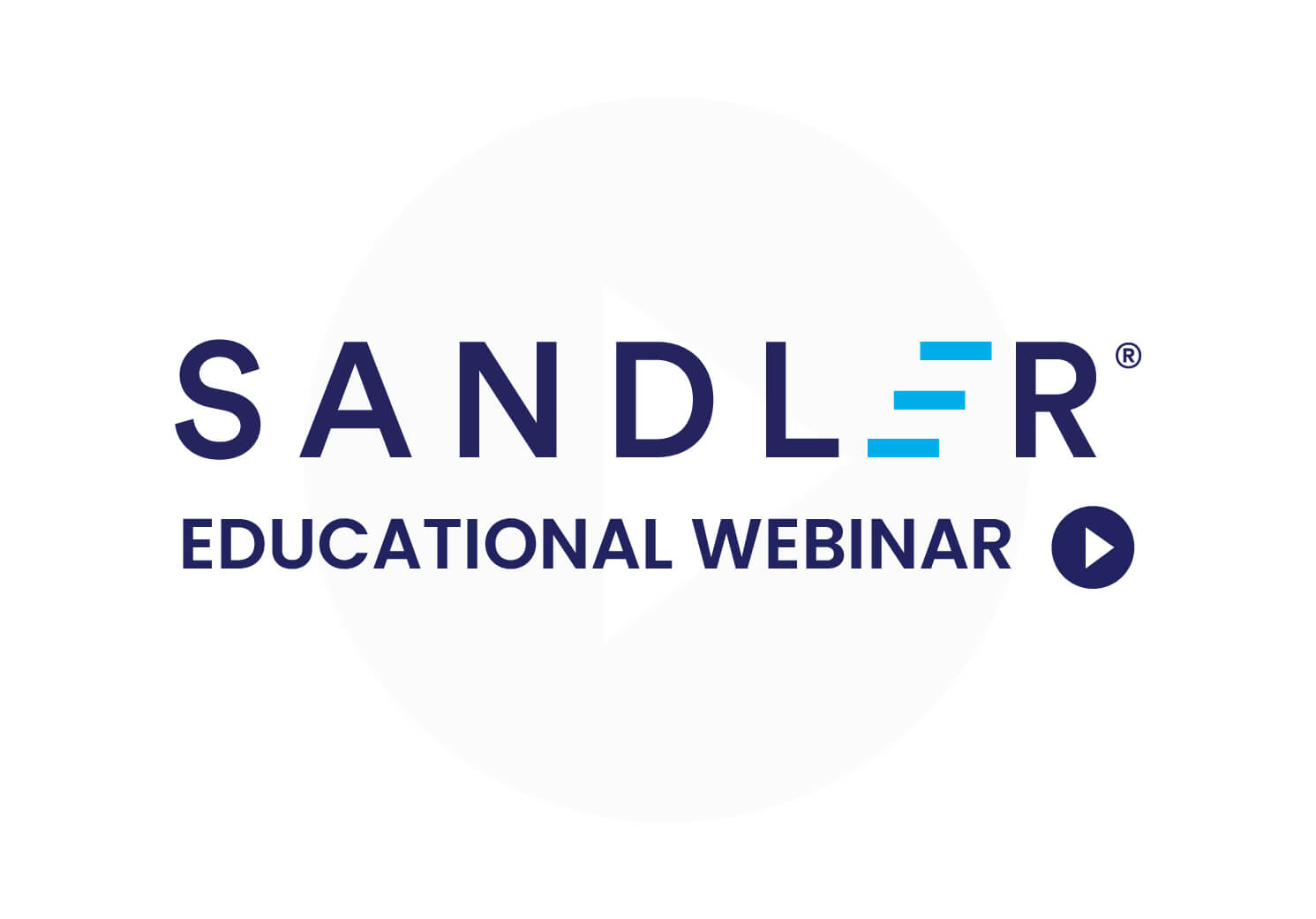 How to Keep Top Performers During the Great Resignation
Sales leaders have always had to worry about the loss of their top talent. Now, it's even more critical to retain top performers as geographic boundaries are being erased, more salespeople are working remotely, and employee burnout continues to increase.
DURATION: ONE HOUR
In this webinar you will learn
create a formal learning plan for employee retention 
embrace hybrid work schedules and remote workflows
develop compensation packages to reward success
avoid overwhelmed and overworked team members
Sofia Rodriguez

Sandler Training Miami's VP Sales, Sofia Rodriguez, prides herself on approaching professional selling with a Socratic lens, "all she knows, is that she knows nothing." It's no wonder she fell in love with David Sandler's "curious, skeptical and not attached to the outcome" selling methodology, when she was a Sandler Miami Client. Sofia graduated with a degree in Anthropology and Mass Communications, gaining deep understanding in the origins of peoples and mastering the science of intentional advertising. On her time off, she is an improv actress cast member at local various theaters and improv troupes, so you can assume her role-play sessions are dynamic and energetic.
Amber Rosamond

Amber is an honors graduate from the University of Missouri's School of Journalism, where she earned a bachelor's degree in international strategic communications with a minor in Spanish. Amber has worked in content marketing, blogging, social media, and travel journalism. She has spent the last few years traveling, both in Spain and South America, teaching and translating English, writing articles for digital publications, and working with various businesses to boost their online presence through a myriad of digital marketing methods. In her free time, Amber enjoys playing a friendly game of soccer and messing around on the drum set and piano. She also loves exploring new places and cultures and is halfway to her goal of visiting every continent.
WATCH THE REPLAY
Complete the form below to register for access to the live event.