Modernize Your Sales Approach with Hybrid Selling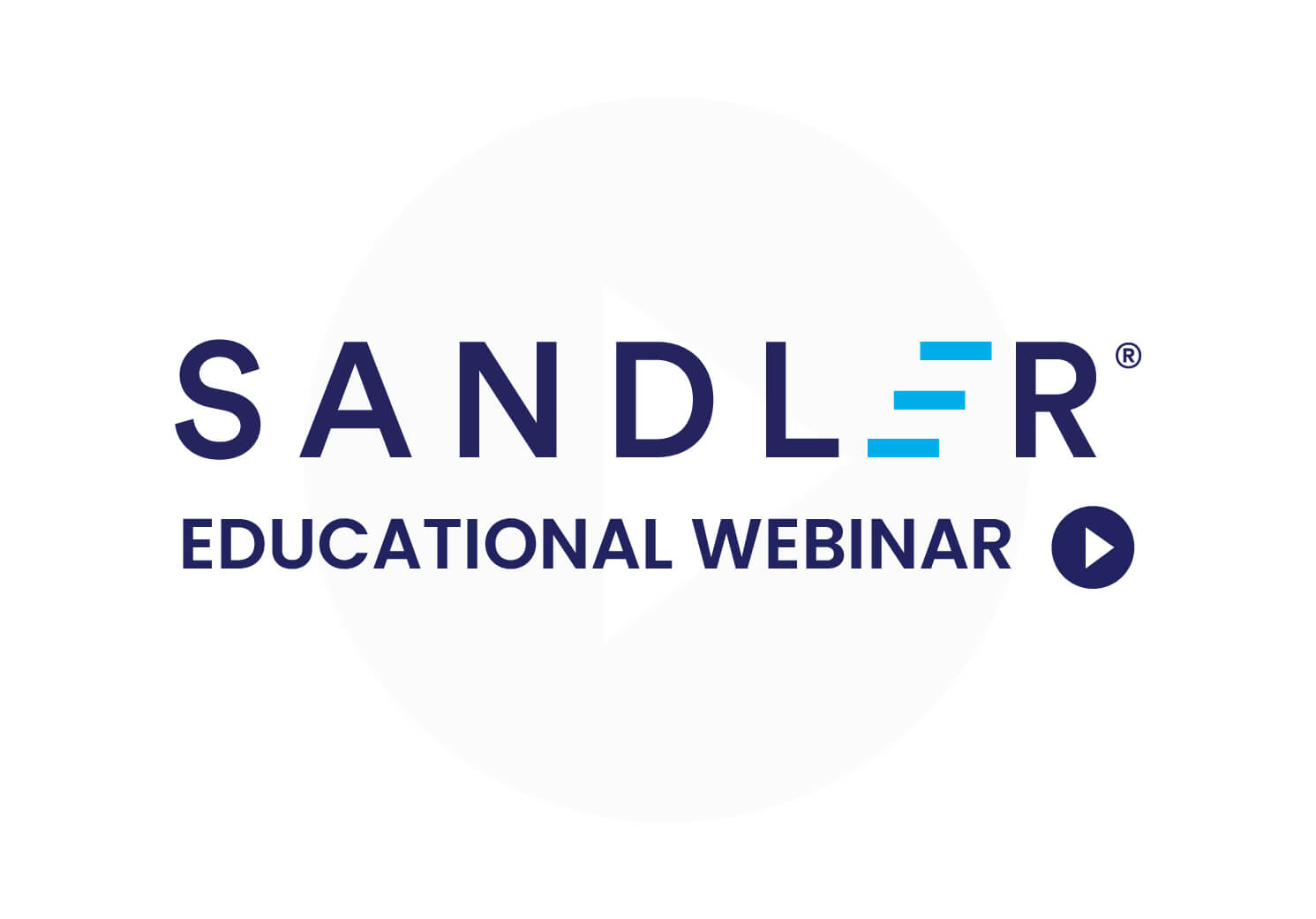 Modernize Your Sales Approach with Hybrid Selling
Clients want to buy, not be 'sold.' Experience continuous seller improvement with proven sales practices from Sandler and modern technology from HubSpot.
 DURATION: ONE HOUR
From prospecting and pre-call planning to discovery, presentations, debriefing, and follow-up communications, please join us.
This interactive discussion will prepare you with the knowledge and actions you need to maximize your sales teams' productivity in today's hybrid selling world.
Dan Tyre

As a member of the original HubSpot executive team, Dan Tyre has led the recruiting, training, and growth of HubSpot's sales team with vigor. As authority on inbound marketing and sales, speaker, writer, and coach, Dan pioneered the concept of alignment between sales and marketing known as "Smarketing," a core tenet of inbound marketing now followed by thousands of companies around the world.
Mike Montague 
Mike Montague shares his knowledge and expertise by way of social media and other avenues with quality content and resources designed for sales professionals and managers all over the globe. He is also an accomplished writer, contributing to the Sandler book, LinkedIn The Sandler Way, business magazines, and the Sandler Blog.
Selling in a Hybrid World
Discover industry best practices and proven processes for prospecting, pre-call planning, discovery, presentations, debriefing, and follow-up communication in a hybrid world.
In less than one hour, you'll learn how to maintain equal business stature and control with prospects resulting in more successful outcomes.
Designed for managers, directors, executives and sales leaders who are trying to strike the right balance, get maximum rep productivity, and provide the right customer experience, while selling in a hybrid world.
When selling strategies are working against you.
Working too hard to get in front of new prospects
Wasting time with leads who they said were interested but never buy
Producing inconsistent sales results in the changing marketplace
About Sandler

Sandler Training is one of the leading sales training and leadership development companies in the world.
We have collected the best practice for sales, leadership and organizational success from thousands of trainers and millions of participants around the world for over 50 years.
With over 200 training centers in major U.S. cities and more than 27 countries, plus materials translated into many languages, we're uniquely positioned to support our clients on a global scale. world.
About HubSpot
HubSpot (NYSE: HUBS) is a leading customer relationship management (CRM) platform that provides software and support to help companies grow better. The platform includes marketing, sales, service, operations, and website management products that start free and scale to meet our customers' needs at any stage of growth. Today, more than 121,000 customers across more than 120 countries use HubSpot's powerful and easy-to-use tools and integrations to attract, engage, and delight customers.
Named Glassdoor's #4 Best Place to Work in 2021, HubSpot has been recognized for its award-winning culture by Great Place to Work, Comparably, Fortune, Entrepreneur, Inc., and more. HubSpot was founded in 2006 and is headquartered in Cambridge, Massachusetts. The company's thousands of employees work across the globe in HubSpot offices and remotely.
ACCESS THE RECORDING
Complete the form below to register for access to the live event.