Retooling Your Business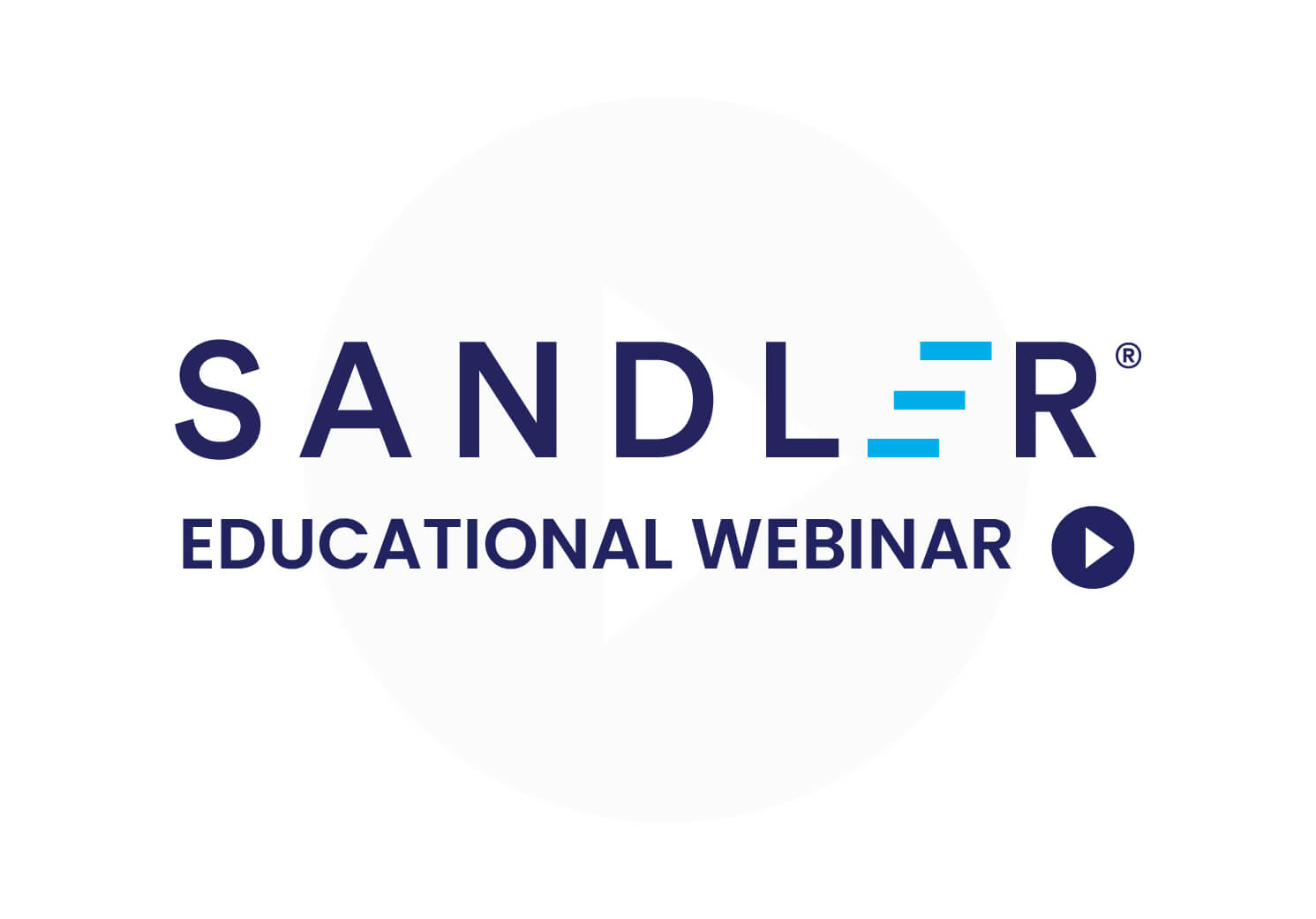 Retooling Your Business for 2021 and beyond
How to build a resilient and adaptable organization for 2021 and beyond.
When you've been forced to adjust to managing remote and virtual employees while your team faces challenges in an uncertain economy.
A special education session and interactive discussion for owners and leaders who are ready to reconstruct and strengthen their entire organization.

Investigate 6 key areas of your business for blind spots and potential disruption
Decide who on your team needs to be responsible, accountable, consulted and informed
Use proper planning to overcome disruption and maximize key opportunities.
When you want to empower your team and get revenue back on track for 2021
Dave Hiatt
Author of From the Boardroom to the Living Room, David Hiatt plays an important role in Sandler's worldwide organization and is recognized internationally as a business development expert specializing in executive sales consulting and sales productivity training. A dynamic, enthusiastic speaker he informs, entertains and motivates leadership and rank-and-file sales teams to achieve their full potential. David holds both a bachelor's and a master's degree in Communications. 
Mike Montague
Mike Montague shares his knowledge and expertise by way of social media and other avenues with quality content and resources designed for sales professionals and managers all over the globe. He is also an accomplished writer, contributing to the Sandler book, LinkedIn The Sandler Way, business magazines, and the Sandler Blog.
WATCH THE REPLAY
Complete this form to access the recorded informative webinar.