Financial Planners Change Their Behavior to Improve Results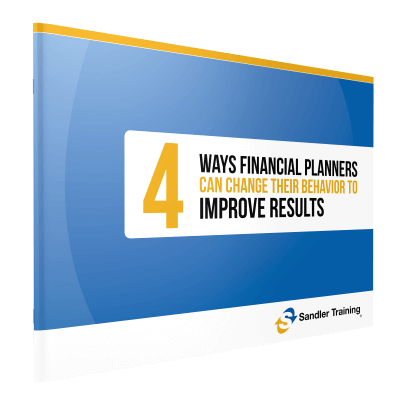 4 Ways Financial Planners can Change Their Behavior to Improve Results
Learn how to ask the right questions to the right people 
Learn how to identify the reason you are not getting referrals
Learn to uncover your potential client's pain points to close the deal
Grow your financial planning clientele.
Many financial service professionals benefit from a systematized, methodical approach to sales.The Sandler Selling System methodology offers an effective, proven, and measurable way to increase sales performance.
GET THE GUIDE
Increase your clientele with better prospects.
We will email you instructions on how to access your content and other important information.